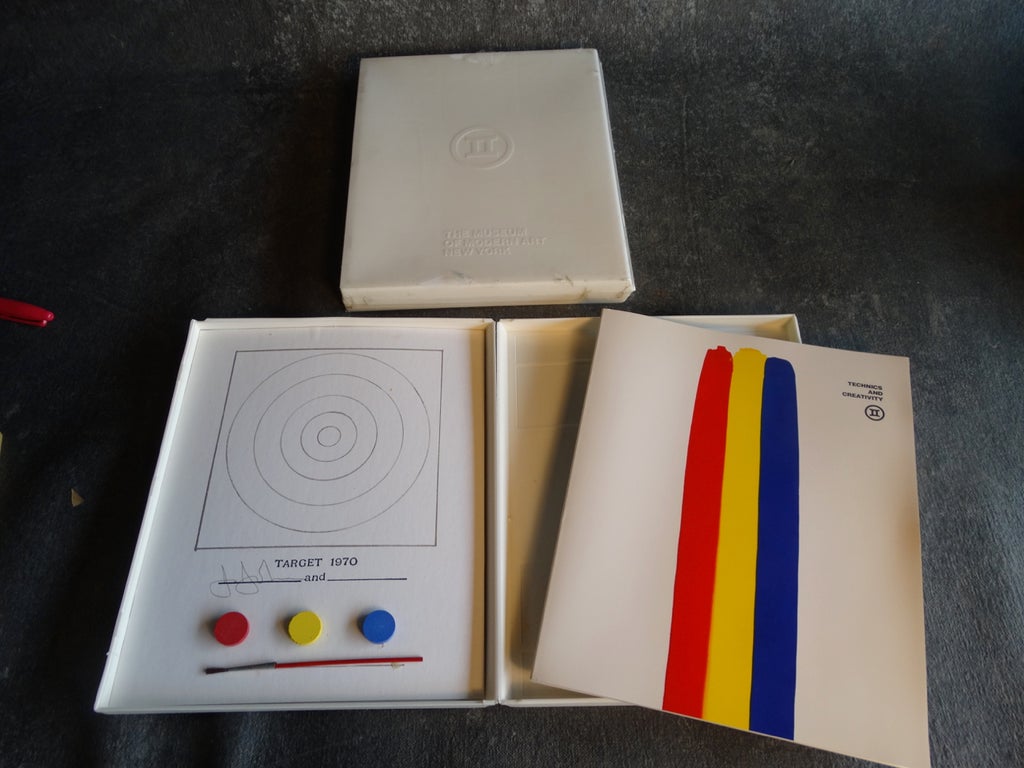 Technics and Creativity
Jasper Johns
$600 CAD
︎ Add to Bag
A limited edition box set featuring a print from Jasper Johns packed with a rare 1971 MoMa catalog.
Target 1970 is a blank piece from Johns. The idea is for an individual to use the watercolor and add to the work. Below the work's stamped title and date is the artist's signature followed by the word "AND" with a blank line, anticipating the addition of another name, that of Johns's eventual collaborator.
Housed in the box is also the catalogue published in conjunction with a 1971 Museum of Modern Art. It features a complete catalogue raisonné to date of works by the likes of Josef Albers, John Altoon, Wallace Berman, Sam Francis, Jasper Johns, Donald Judd, Ellsworth Kelly, Roy Lichtenstein, Man Ray, Claes Oldenburg, Ken Price, Robert Rauschenberg, Ed Ruscha, Frank Stella, and more.
Edition of 22,500
9 inches x 10.5 inches
Excellent Condition