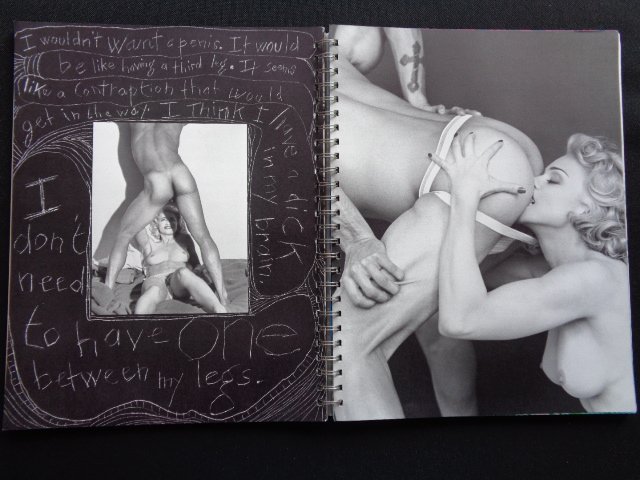 Sex
Madonna

---
Sex is a 1992 coffee table book written by Madonna, with photography by Steven Meisel Studio and Fabien Baron. The book features adult content including softcore pornography and simulations of sexual acts including sadomasochism.

Madonna developed Sex after Judith Regan of Simon & Schuster publishers suggested a book of erotic photographs. She wrote it as a character named "Mistress Dita", inspired by 1930s film actress Dita Parlo.

Sex attracted extensive media attention and backlash, but Madonna remains unapologetic. Though it initially received negative reviews from fans and critics, who felt she had "gone too far", later reviews have been more positive, with academics deeming it a defining phase in Madonna's career.

The book is encased in heavy metal covers on a spiral ring bound book.

---
1992
29cm x 35cm
Foil Opened
Japanese and English
Excellent Condition