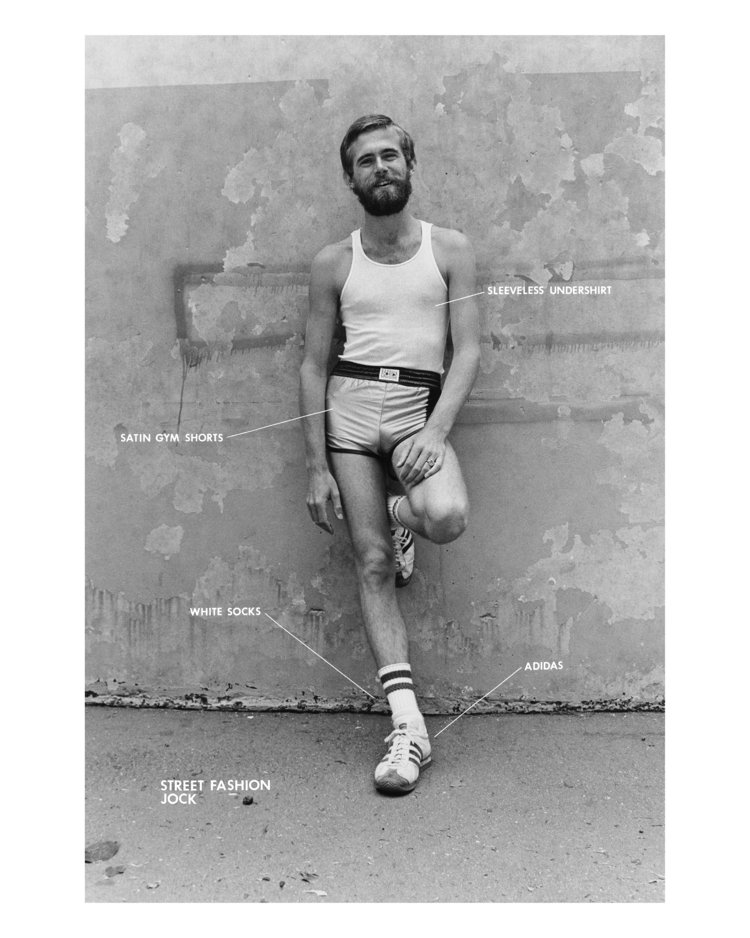 Gay Semiotics
Hal Fischer

---
Since 1977—when the first exhibition of this series took place in San Francisco—Gay Semiotics has been recognized as a unique and pioneering analysis of a gay historical vernacular and as an irreverent appropriation of structuralist theory. Taken directly from Fischer's personal experiences living in the vibrant gay communities of San Francisco's Castro and Haight-Ashbury districts, Fischer's photo-text deconstructions are laced with humor and a formal photographic esthetic indebted as much to textbook and advertising images as it is to the photographs of August Sander. Proud, unapologetic, humorous, and purposefully banal, the work drew immediate critical praise. In both its theoretical underpinnings and conceptual approach, Fischer's work shows the influence of Lew Thomas, San Francisco photographer and catalyst for a California-based photography and language movement. Gay Semiotics is recognized as one of the first conceptual works to bring the language of structuralism and linguistics into photographic practice.

At the time it garnered substantial critical and public recognition and today the book remains a proactive statement from a voice within the gay community from a moment in history just before the devastation wrought by AIDS.

Published in 2 editions, the first for the exhibition in 1977, and a second in 2015.

---
2015
Second Edition
20cm x 25cm
Excellent Condition