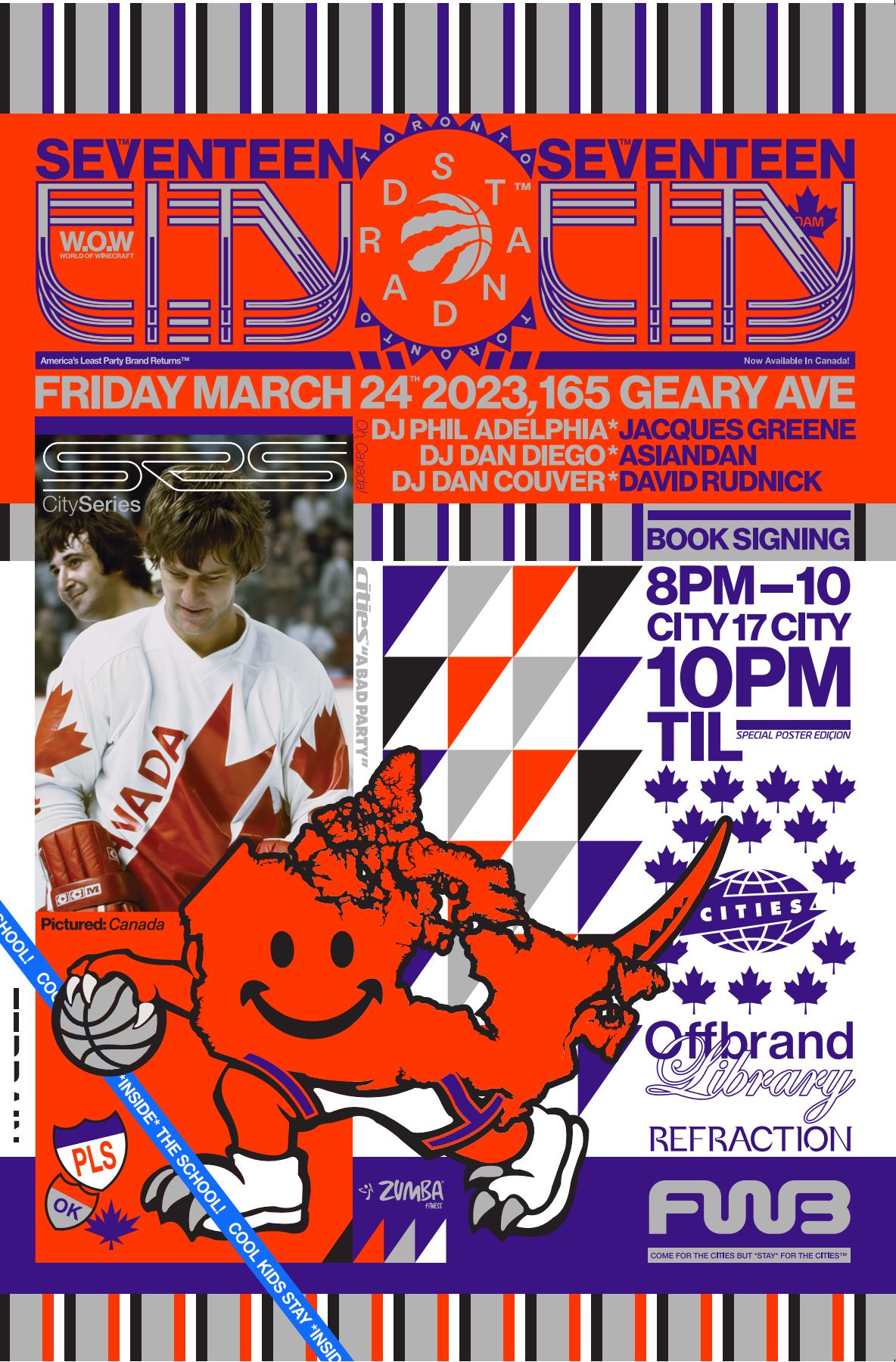 City2City Poster
David Rudnick

---
Special edition poster from the Offbrand Library x Tomb Series event with internationally acclaimed designer and author David Rudnick. This special poster edition was designed exclusively for print and is a variation of the ones used in promotion for the event online.

The book event followed with an infamous "City2City" party "About Cities" that has been thrown intermittently by David Rudnick, Philippe Aubin-Dionne (Jacques Greene) and Daniel de Lara (Asiandan.blogspot.com) since 2015, purporting to celebrate the concept of Cities whilst entertaining and informing its audience with City-based tracks and facts. The party takes place in Cities, and has achieved notoriety due to its confusing graphic identity, insistent dedication to its relentless celebration of Cities, and frequent celebrity guests, many of whom confess to being fans of Cities themselves.

---
16 x 24"
Ships in a roll tube.