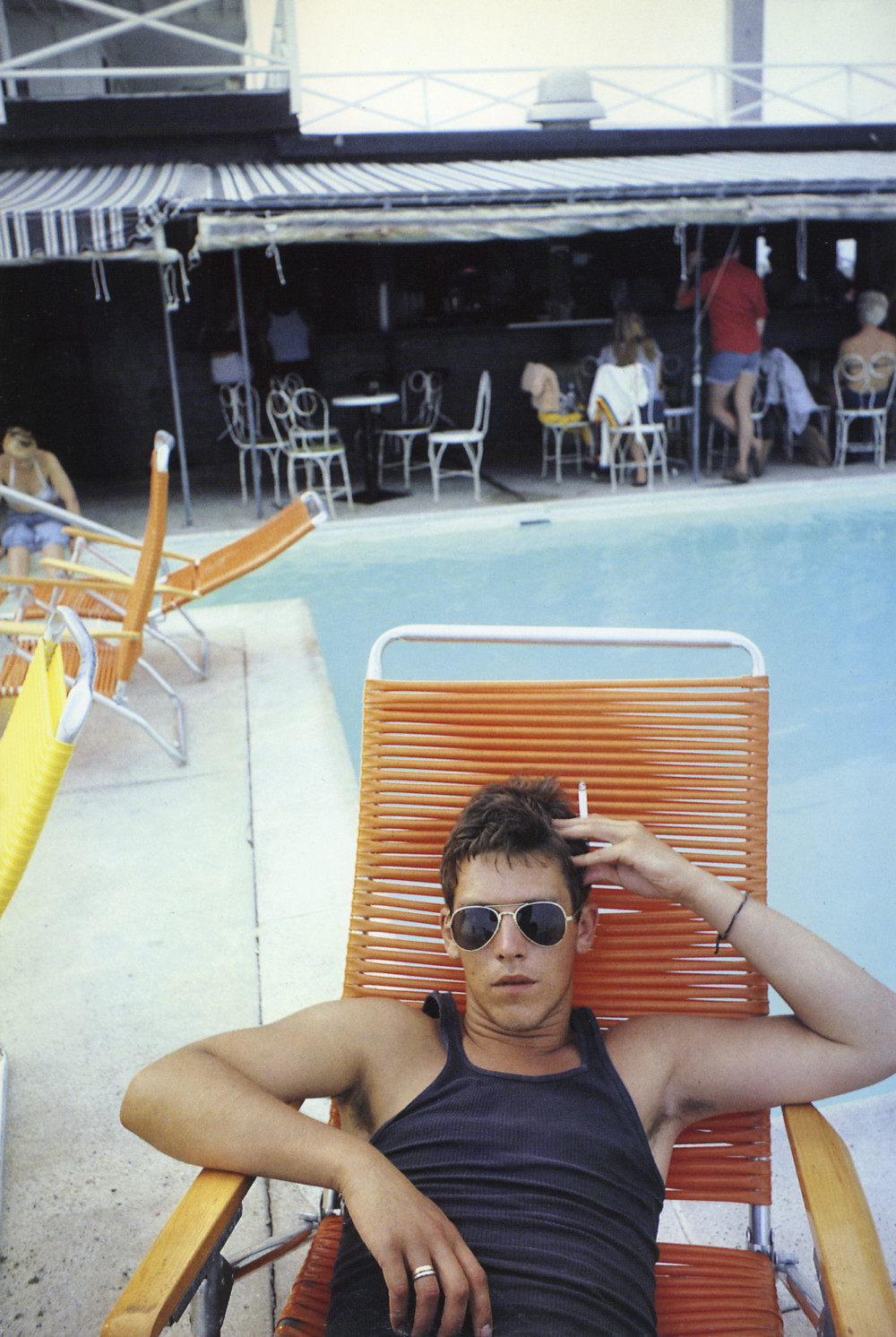 A Double Life
Nan Goldin & David Armstrong

---
A Double Life is an exhibition of approximately 50 photographs by Nan Goldin and David Armstrong which document their relationship of over 20 years. The exhibition will coincide with the publication by Scalo Editions of a book by the same name which reproduces over 180 photographs.

Goldin and Armstrong became friends in the late 1960s in Boston. As teenagers, they began photographing each other and their friends and have continued to do so through the years.

The exhibition will include both early black and white photographs by Nan Goldin and later color photographs. Images from both of her earlier books, The Ballad of Sexual Dependency and The Other Side, will be included as well as many photographs which have never been exhibited before. David Armstrong's photographs, which have been shown much less frequently than Nan Goldin's, are all black and white portraits. Although the subjects are often the same, the two photographers' techniques and personalities are very different.

---
1994
Used Condition
2 tears along the exterior paper cover (last 2 pictures). One on the bottom cover and one along the spine The book is in good condition and is not affected by the tear.